Our offer of accommodation facilities:

The new apartments are located directly on the beach in the center of Starigrad Paklenica. Nine modern equipped apartments for 4-5 persons…

Old Stone House "Jucinovi dvori" in the hamlet of Marasovic, near the entrance to the National Park. Guests can use four bedrooms…

If you want to find out about all the interesting places and events on the Riviera Paklenica and go on trips that are offered with full confidence, contact the friendly staff that will help you to choose the best for you.

Starigrad-Paklenica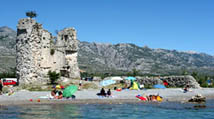 Starigrad Paklenica is a small harbour town situated on the Velebit Channel, close to Paklenica National Park, 45km south of Karlobag. It was first mentioned way back in Roman times and the settlement grew up on the foundations of the ancient town of Argyruntum….

Paklenica National Park is a magnificent karst phenomenon with numerous caves, the most famous of which is Manita Peć (175m long), and Paklenica is sure to be hiding many more secrets. The entirety of the Velebit massif has been declared a nature park, and in the southeastern part …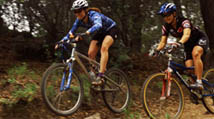 Walking and cycling paths
The hike and bike path connects Starigrad-Paklenica and Seline, the coast and its mountain backdrop, the past and the present. If you start out from the centre of Starigrad-Paklenica, you can expect a gentle ride/walk through …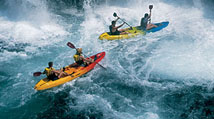 Excursions in the area
Because of its exceptional beauty of its landscape, interesting geomorphology…